Thirty years ago at the Tesla Symposium in Colorado Springs, Jim Watson demonstrated a very large scale machine based on John Bedini's 1984 Free Energy Generator.
At the conference, the machine was running and producing a lot of mechanical work, but what was amazing is that it kept itself charged up the whole time!
It had a large three foot diameter flywheel that weighed about 800 pounds attached to an aircraft starter motor, which was battery-powered. The generator section charged a bunch of coils like a magneto, which sent this back to the battery running the machine.
Below is a diagram that John Bedini showed for his smaller prototype.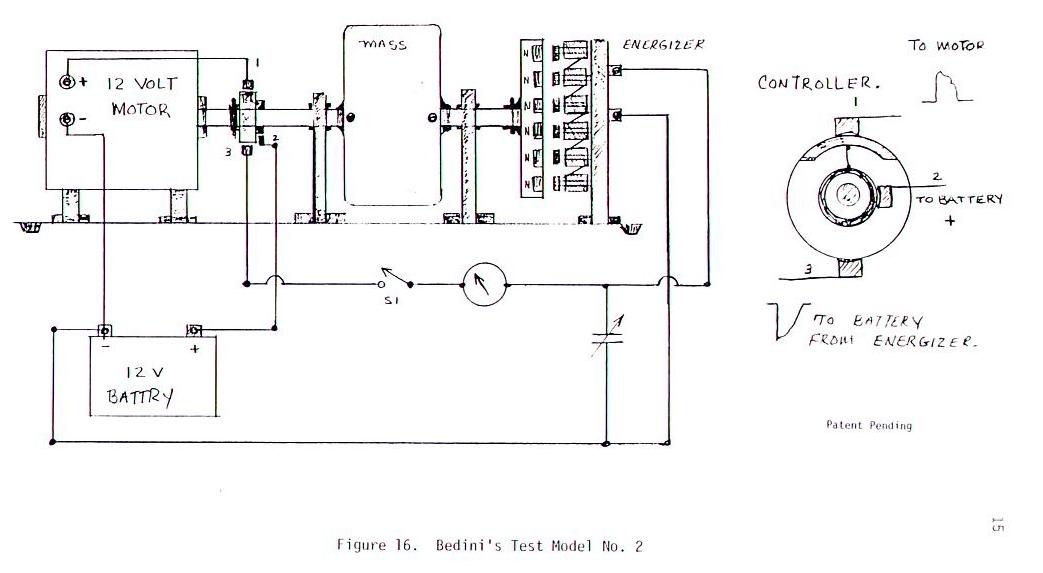 Between this image and some other diagrams – Jim Watson who had no electrical engineering background make it work.
Over the years, many people have tried and failed at replicating these claims. Very soon, we are releasing Bedini SG – The Complete Advanced Handbook. Included in this highly anticipated release are details about the Watson Machine that nobody has figured out in the last 30 years. And, the keys to making it work have been sitting right there in plain site!
There are already two books: Bedini SG – The Complete Beginner's Handbook and Bedini SG – The Complete Intermediate Handbook. These are an absolute requirement to have in order to understand the basic working principles of self-regenerative energizers. And with the Advanced book coming, it will take everyone's experiments and results to the next level!
You can see both books here: Bedini SG